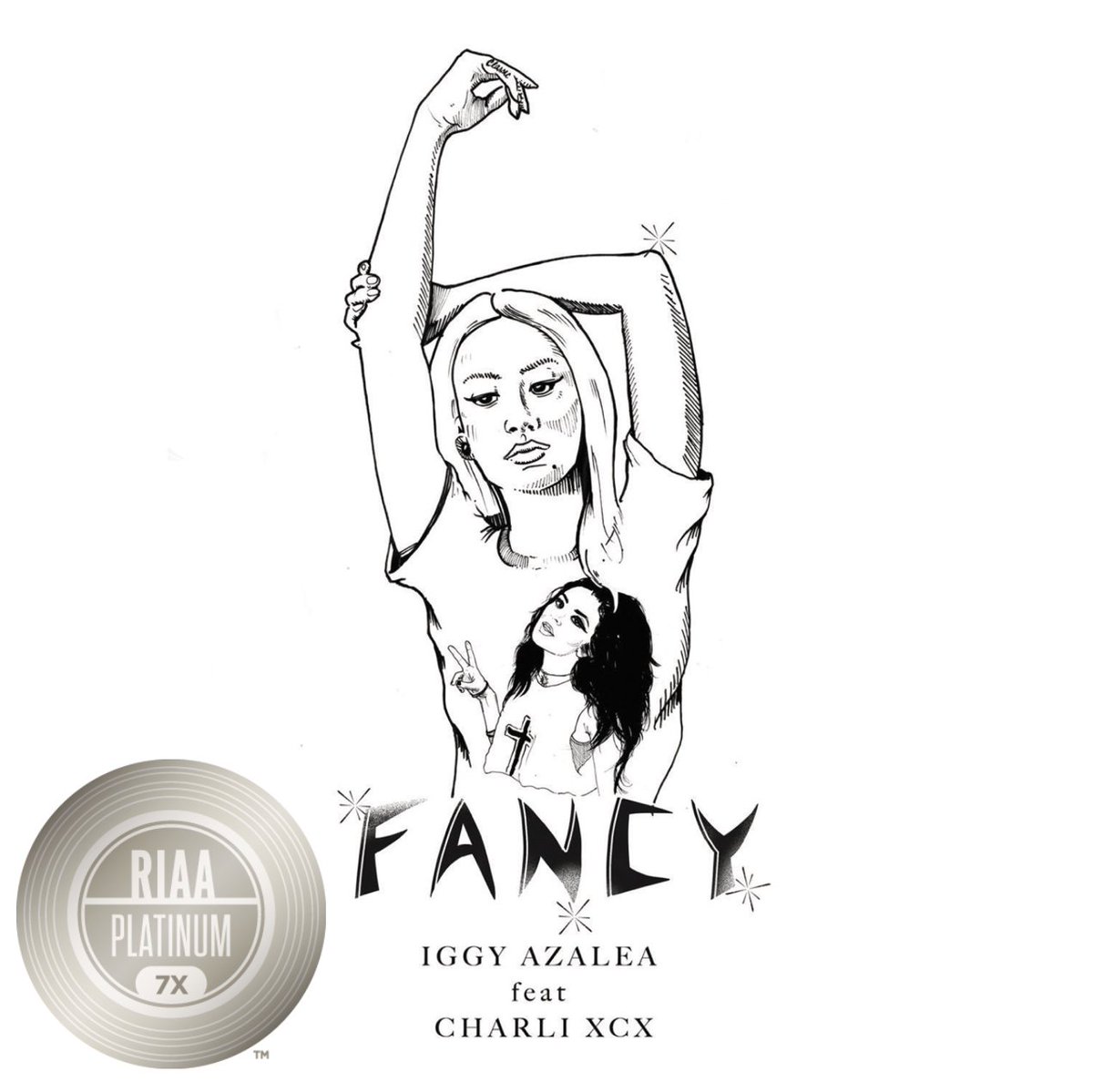 Absolutely no one can measure the success of this great rapper with his greatest hit #1 Fancy, Iggy Azalea can now add another new recognition to their extensive list which created based on this single because now it's 7 x Platinum in the USA!
So I-G-G-Y! You're very FANCY! Therefore you can now boast to all your new certificate 7x Platinum for song Fancy. This song became known to the rapper's australia when he came to the first position of the Billboard Hot 100, which took 7 consecutiveweeks tying together with Lisa Left Eye Lopes as many weeks consecutive that lasted at the top of the chart (who managed it with his group of TLC with the song Watterfalls). The truth is that although Fancy can not be called the best song from Iggy Azalea, if you can say that it is very eye-catching and fun. Along with the essential collaboration of Charli XCX, song says certain Pop/Electro tones beats, more the striking and unique to "sing" azalea which takes notes on Rap. The initial persuasion from Iggy against what would be the hit that would boost your career in the industry is quite different as he said in his speech in winning best Rap Song (with precisely this song) on the Billboard Music Awards, which assured that Charlie deserved great credit since before their involvement the single didn't sound as what today is one of the most popular songs of the Decade.
We do a recount of every aspect in terms of the success of Fancy. Although the song was not a favorite of the jury of the GRAMMY Awards to win Best Pop Collaboration, Duo Or Group With Vocals category if it was for the Billboard which although they ignored the laws of its own choice of winners program granted its award, the truthis that Fancy was transformed into a massive Billboard and no one Hit more than Iggy deserved recognition for its great impact! But now concentrate better in sales, as the rapper now manages to possess the third single more sold by a female rapper in the United States.